Dear all, I've run away to join The Sixties.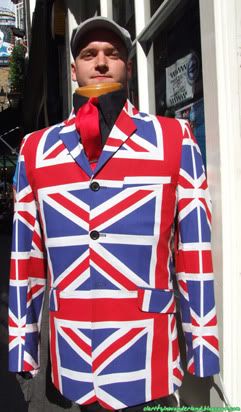 And this man is about to run away with that outfit...

Saturday 12pm - London's Carnaby Street was transported back to when it was the hub of the Swinging Sixties.
For those unfamiliar with the street, a short film I grabbed off youtube plays below:
Although I am a child of the eighties and nineties, I adore The Sixties/60's (along with the thirties). So many "ies" in that sentence. The best music burst forth from that decade, The Who, The Beach Boys, Cat Stevens, The Kinks, Motown and John Barry - Mozart of the century. The poetry discarded form, the books broke barriers. Such a flood of creativity, colour and vivacity, while the rest of the world tried to cope with a new identity, a new era.

One of my favourite films is a little known gem from that time called "The Knack and How to Get It" - someone kindly put a preview up on the 'tube:




It spells out the struggle between new and old, wild and innocent, pretentious and truthful, it also sends up the era it exists in. This is the film I show to very special people on a rainy day in.

Back to Saturday; Londoners and tourists alike came for the spectacle. I liked it that those who experienced the era got to revisit it so fondly. A few even dressed for the occasion and brought their beautiful toys: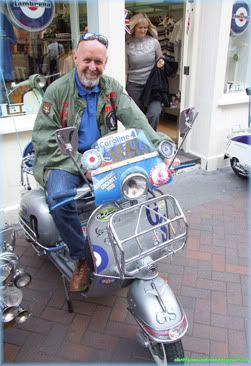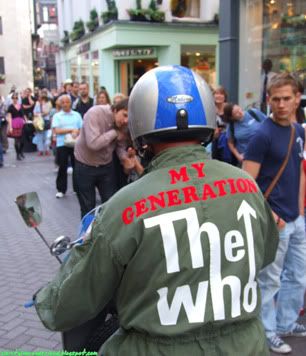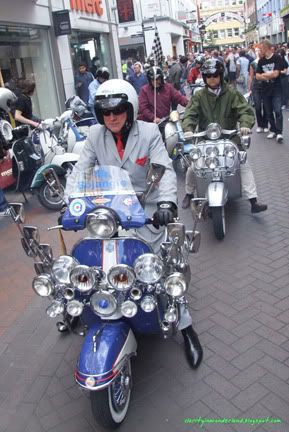 The most 60's Woman (not age wise, mind) was this lady, I want her choker: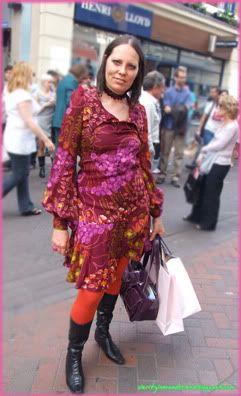 The male equivalent was him: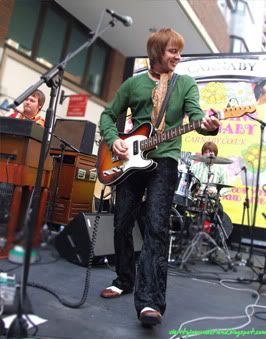 A gigantic crowd suddenly gathered around a stage; they knew before I did that the highlight of the day was the sound of
The Small Fakers
, tribute band to (The) Small Faces.
If the point of the day was to celebrate the 1960's, then this band brought it home sweet home.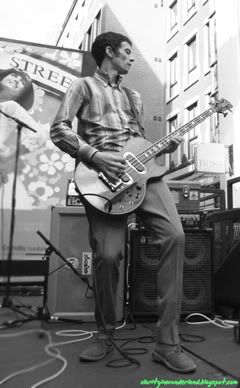 The drummer and Hammond organ/piano player were consummate professionals. The solid base player complemented the overly charismatic lead singer/guitar player.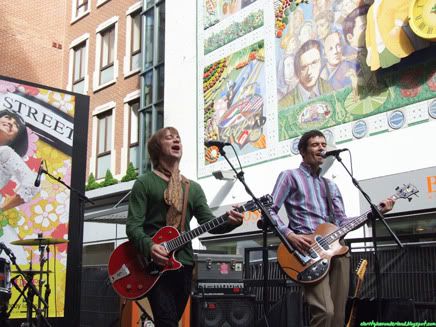 The energy The Small Fakers brought was raucous and wide open, underpinned by serious musicality. The crowd, a mix of ages and tastes, was swept up by the music and good humour pouring from the stage. Classics from "Tin Soldier" to "All or Nothing" rocked out.
Who knew that one of the best live sounds in London would spring up in Carnaby Street? If they wrote some original material, I would film them. Do check them out, you might be as pleasantly surprised as I was.
After the encore, it was time to drive away and savour a Waterloo sunset. Wish you were here.
Peace,
x