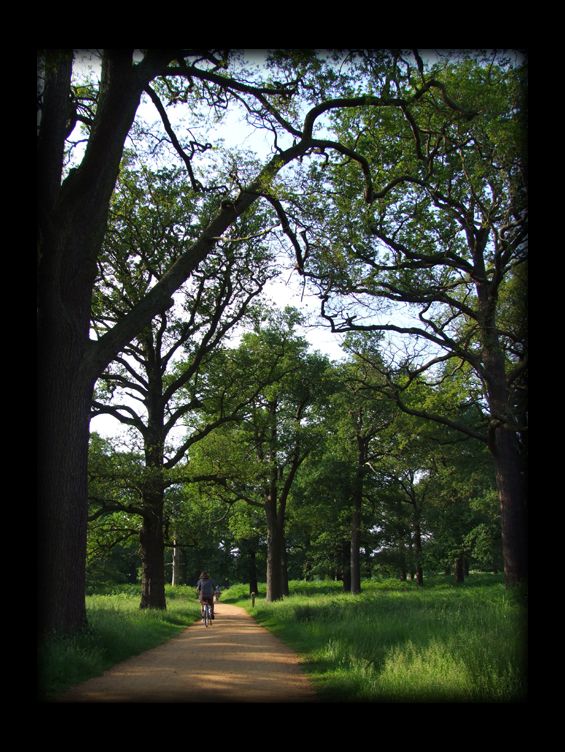 "...and she was just going to spring over, when she heard a deep sigh, which seemed to come from the wood behind her."
~Alice in Wonderland
We spent a few lovely hours in Richmond Park. A sumptuous green wonderland full of paths, stags and room for thought. You could walk it for years and still find something new, a hidden lake, a quaint English lodge, hollow trees large enough to hold an avid reader with a soaring imagination. I was dragged willingly from screen and keyboard; slowly shaking off the thoughts of the day as they clung on, merging with reality: Scene 1, Ext. Richmond Park, two friends walk gingerly upon...
and of course you simply release here, talk when you want and enjoy the silence when you feel it. The camera came along, resulting in the photograph above. One ought to find places like this as often as possible. Embrace the heady gift of nature.